Are you justified by the grace of God, through the death and the work of Christ alone? Can you affirm this? Or are you saved by grace only after all you have done yourself? And what does the Bible say?
The Book of Mormon book of Alma 11:37 states:"And I say unto you again that he cannot save them in their sins; for I cannot deny his word, and he hath said that no unclean thing can inherit the kingdom of heaven; therefore, how can ye be saved, except ye inherit the kingdom of heaven? Therefore, ye cannot be saved in your sins"
And in 2nd Nephi, Chapter 25:23, it says: "For we labor diligently to write, to persuade our children, and also our brethren, to believe in Christ, and to be reconciled to God; for we know that it is by grace that we are saved, after all we can do."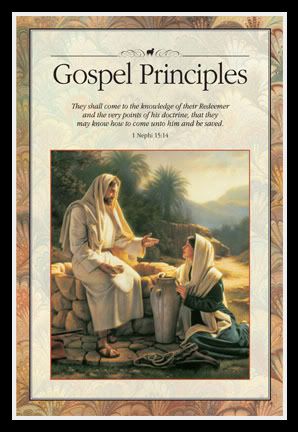 To receive Mormon Exaltation, which is in their teaching the "3rd and highest degree of heaven" where they can become a God of their own planet, they must:
1. We must be baptized.
2. We must receive the laying on of hands to be confirmed a member of the Church of Jesus Christ and to receive the gift of the Holy Ghost.
3. Brethren must receive the Melchizedek Priesthood and magnify their callings in the priesthood.
4. We must receive the temple endowment.
5. We must be married for eternity, either in this life or in the next.
In addition, they must:
1. Love God and our neighbors.
2. Keep the commandments.
3. Repent of our wrongdoings.
4. Search out our kindred dead and receive the saving ordinances of the gospel for them.
5. Attend our Church meetings as regularly as possible so we can renew our baptismal covenants by partaking of the sacrament.
6. Love our family members and strengthen them in the ways of the Lord.
7. Have family and individual prayers every day.
8. Teach the gospel to others by word and example.
9. Study the scriptures.
10. Listen to and obey the inspired words of the prophets of the Lord.
In contrast, the Bible tells us that we are saved by grace alone, through faith alone, in Christ alone (See Ephesians 2:8-9) and that the work of Christ is what saves. Romans 5:1 reminds us that we have peace through Christ knowing we have been justified by faith. One of the most destructive parts of Mormon teaching is that it elevates fallen humanity, and gives us the power and glory, in that it attempts to add to the death of Christ, and what it was Jesus accomplished on the cross. It fails to agree with scripture that man in his fallen state is totally depraved, dead, and cannot receive the things of God. And that it was the power of God that made us alive, and we see this in Colossians 2:13, and 1st Corinthians 2:14.
Colossians 2:13 says: "When you were dead in your transgressions and the uncircumcision of your flesh, He made you alive together with Him, having forgiven us all our transgressions..."
1st Corinthians 2:14 says: "But a natural man does not accept the things of the Spirit of God, for they are foolishness to him; and he cannot understand them, because they are spiritually appraised."
Until God regenerates us with His spirit, which is only His own work, we are dead in our sins.
As Dr. Steven J. Lawson says, "Salvation, from start to finish, is complete and total work of God".
When we add anything at all to the death of Christ, as if it was insufficient for His bride, we have just rejected Biblical truth, and have ourselves chosen a false gospel over what Christ has proclaimed.
This is to say nothing of the other doctrinal and theological issues in the list above, but is itself dealing with the heresy of works based salvation. Below is a song that I heard that I believe really drives this point home, and challenge you to listen to eat, search the Bible, and in Jesus name, repent and believe in the gospel.